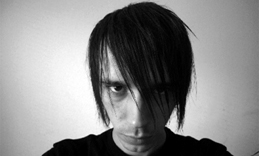 Manuel Knapp lebt und arbeitet in Wien & Tokio. Er hat Malerei und Grafik sowie Computermusik und elektroakustische Medien in Wien studiert. 2001 gründete er zusammen mit Arnulf Rödler die Noise-Experimental Formation (le)Mat. Knapp war 2007 Co-Organisator der Konzertreihe Velakgala im Konzerthaus Wien und des V:ELAK (Verein für elektroakustische Musik) in Zusammenarbeit mit Peter Whitehead. Staatsstipendium für Bildende Kunst 2006. Diagonale Preis für innovatives Kino 2007.
Christian F. Schiller ist experimenteller Komponist basiert in Graz. Zahlreiche unterschiedlichste Projekte in Form von Klanginstallationen, Konzerten und Kooperationen. pianofeedbackdistortion (experimentelles Duo) und StudenzenStudios (experimentelles Tonstudio) zusammen mit Alfred Lenz. Kopf von in-dust.org (Organisation), Schlagschatten (Abschlußkomposition von Graz03, zusammen mit Helmut Schäfer) und dem Festival Projekt SAKRA!.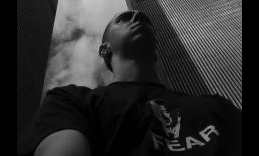 Eiterherd from Graz/Austria has been a music producer since 1993. In 1996 he founded Widerstand Records, a Graz-based record label for experimental electronic music. As a music producer he released several records on Austrian and international labels. He´s active in the online community g24.at (since 2002), the discourse and music event series Exit Space (2003-2005), the monthly documentary film series agit.DOC (since 2006) and is one of the founders of the Elevate Festival Graz.